Signing in brings you to your Organizer profile where you can change your personal information and password. From here, click Events in the menu and then the Create Event button.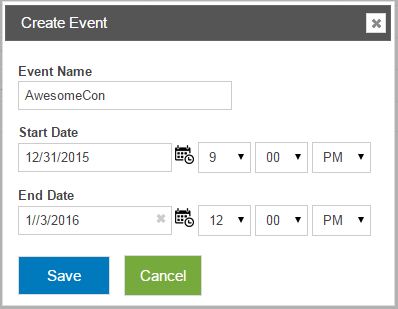 Each event needs a name, a start date and an end date.
Click Save. Now you can build your main event page, create and price your event packages, customize your registration form, and select your payment processor for non-free events.
The event wizard will walk you through creation of your event.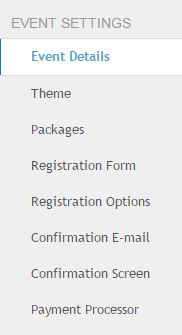 Event Details allows you to set and save event descriptions, website, phone and address information.
Theme allows you to customize your event registration page. Select your logo, and set colors for everything from background to buttons.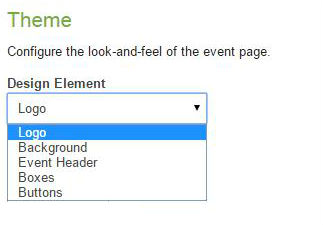 Below the settings pane is a preview pane, showing a live update of how your site will look.